A wonderful Tiffany Studios bronze zodiac octagonal shaped inkwell with round lid that opens to a glass insert. It is decorated on a zodiac crab on the lid and is bordered with ancient zodiac symbols intertwined around the band.
Stamped on the bottom: Tiffany Studios New York 842.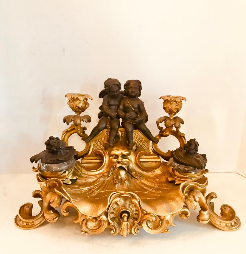 Extremely fine cherub figural two-tone doré bronze with original crystal inkwells and ink inserts attributed to F. Linke. The two cherubs sit atop this beautiful bronze piece which is fully detailed all around and flanked by candelabras. The drawer is a generous 5.75" width x 6" length. The exposure was adjusted in a few pictures to accentuate the detailing in the cherubs and inkwell covers.
Measures: 9.5" H x 16" W x 9"D
1920's Dore Bronze Vienna Style Gondola Inkwell
19th Century Dore Bronze Figural Inkwell on Green Marble Signed Von Wein

10" x 11"
French Empire Inkwell With Swans 7" x 5"
19th Century White Marble & Dore Bronze Footed Inkwell 10" x 6"
Sterling English Inkwell Set Glass "As Is" 12" x 7"
Marble & Bronze Eagle Inkwell AC448 12" x 6"
Small Bronze Inkwell (w/ Watermill)
Hand Painted Dresden Porcelain Inkwell 11" x 8"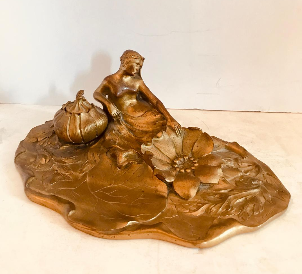 Antique French Art Nuvvo Bronze Figural Inkwell Signed E. Dousochet
French Bronze & Crystal 'Boat Shape' Inkwell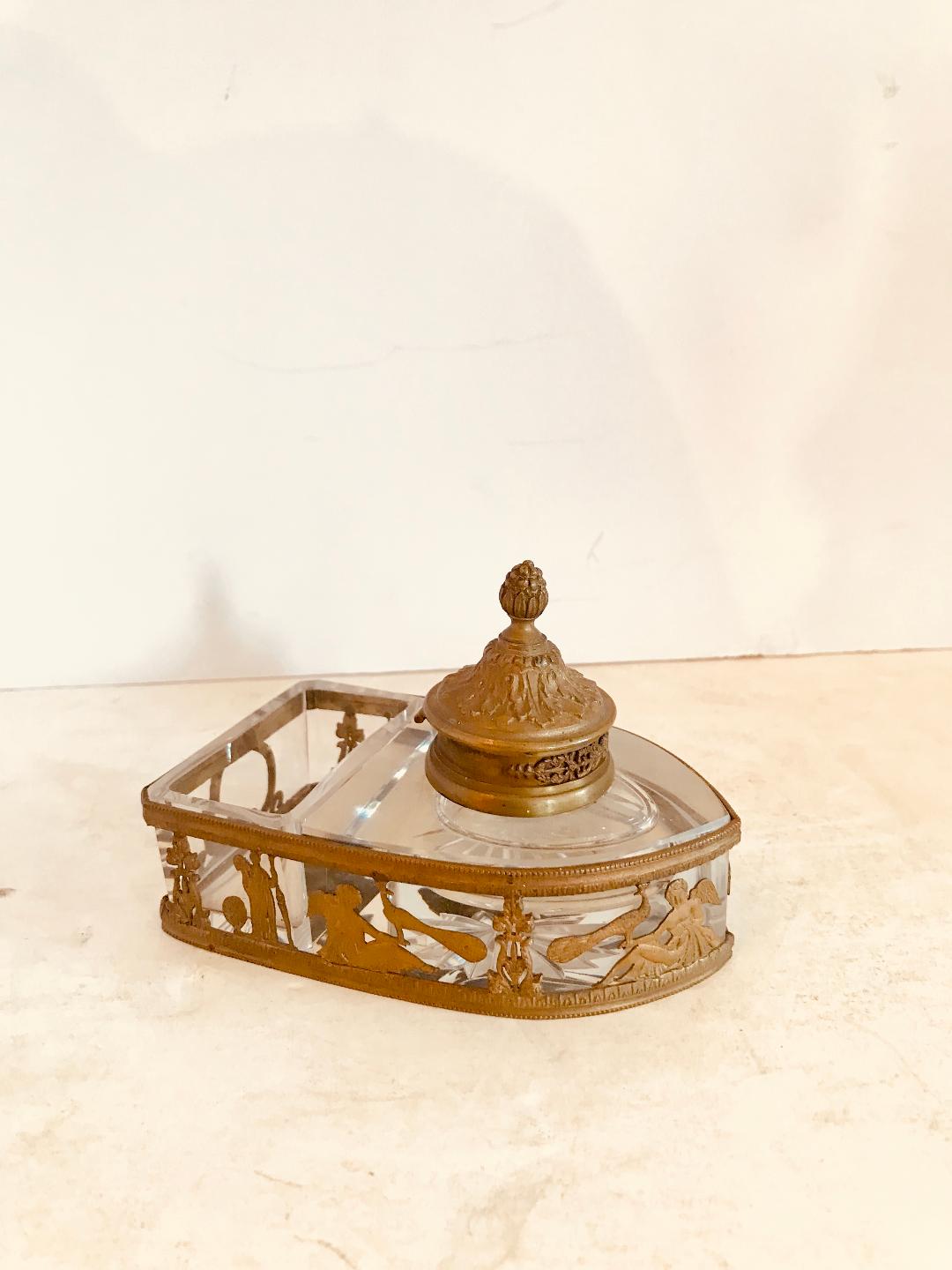 French Dore Bronze Inkwell 4" x 6"
French Handpainted Porcelain Inkwell 8" x 4"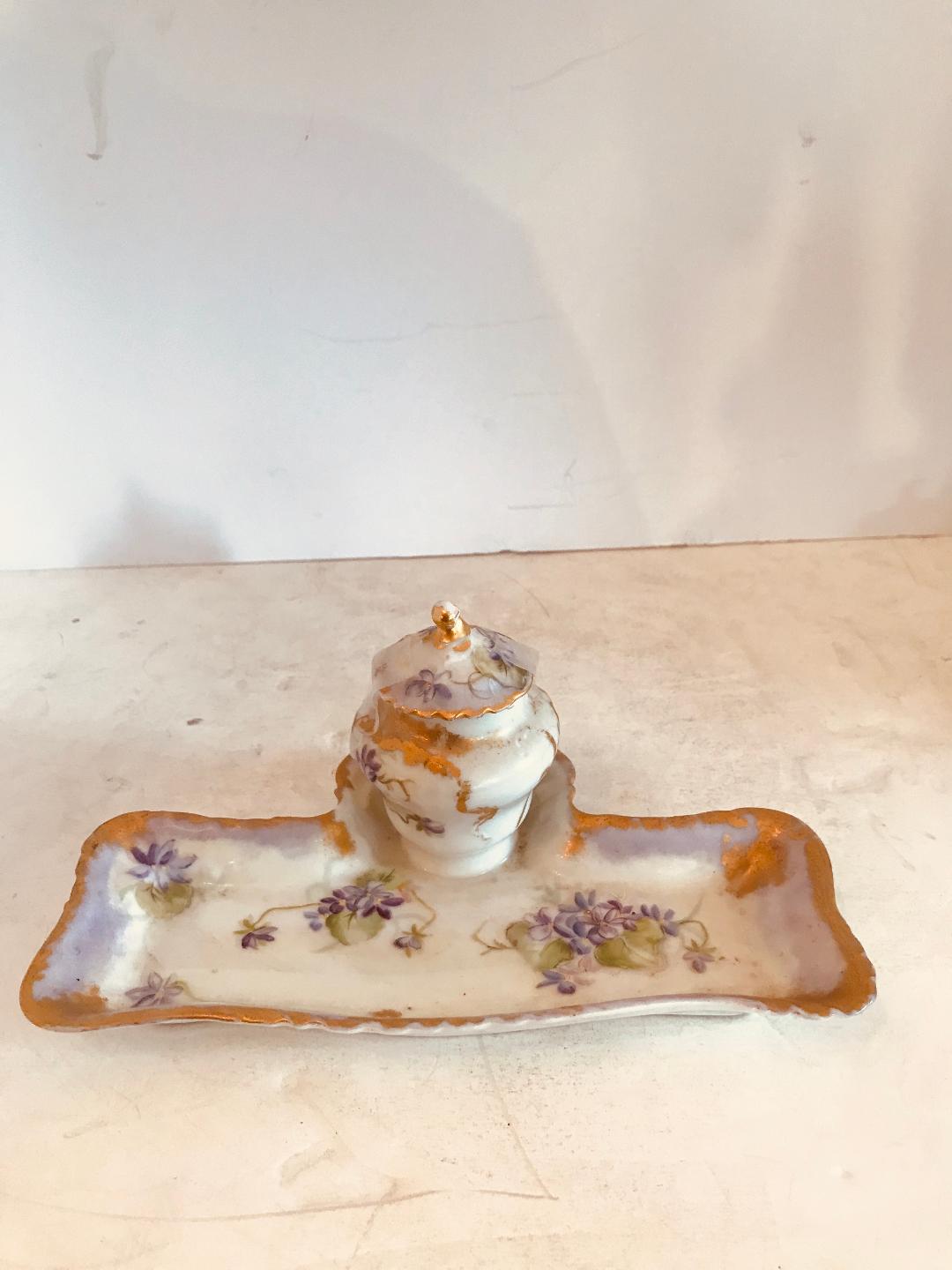 French Empire Dore Bronze Eagle Inkwell 4" x 6"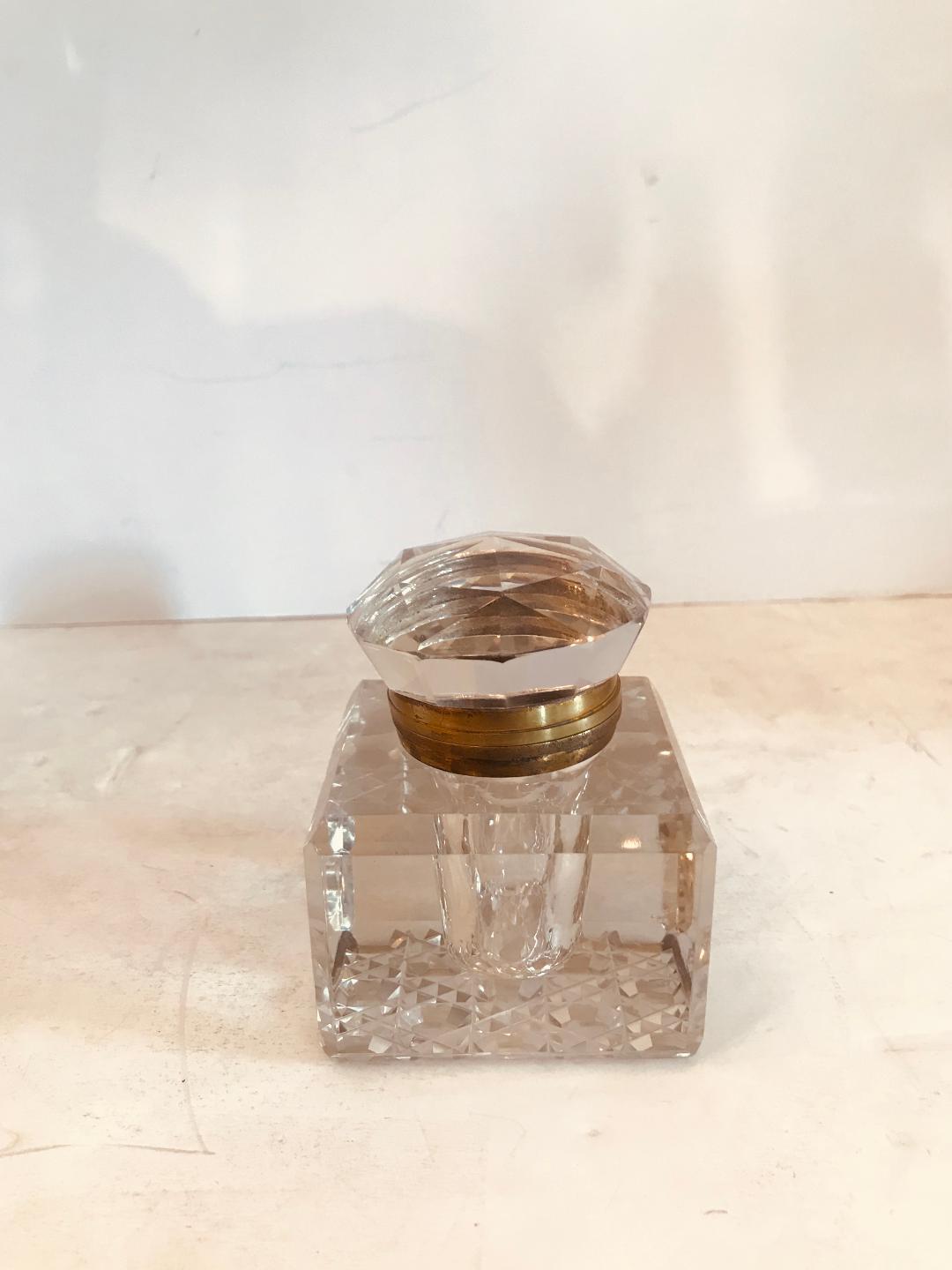 English Cut Crystal & Silver Plated Inkwell 2" x 3"
French Bronze Ormolu Mounted Blotter 5" x 2"