A wonderful Lalique France "Royat" frosted / clear modern design crystal vase.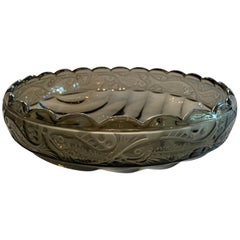 A rare Mid-Century Modern Daum Nancy France "Aquarium" Art Deco smoke grey glass centerpiece bowl with Croix De Lorraine.
Measures: Approximate 3 1/2" H X 11 1/4" round.

A wonderful Mid-Century Modern signed Daum Nancy France Art Deco smoke grey art glass centerpiece bowl with croix de lorraine
Approx. dimensions: 3" h x 15 1/4" round.
vintage signed galle bud vase 5 inces high by 2 and half inches wide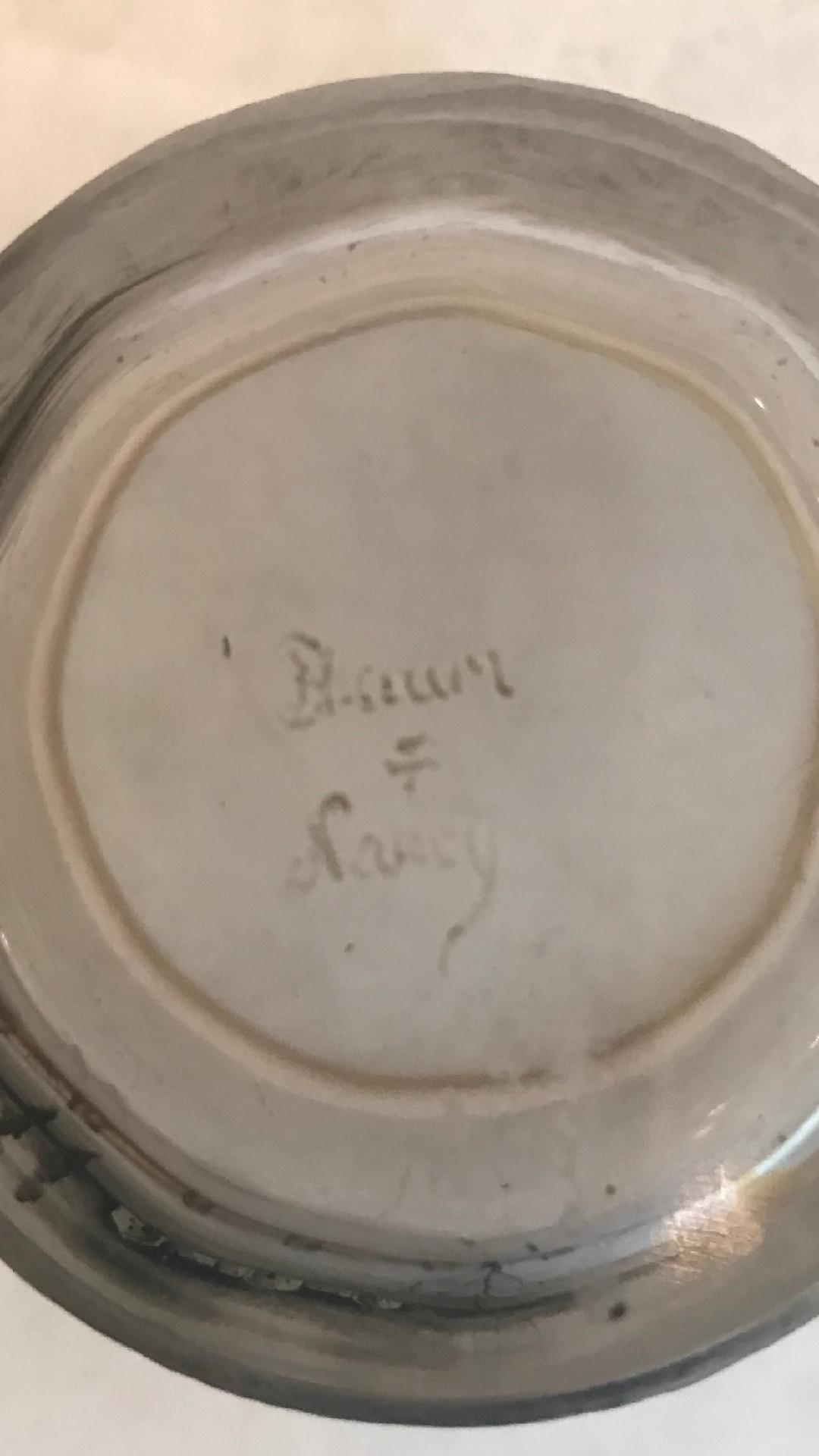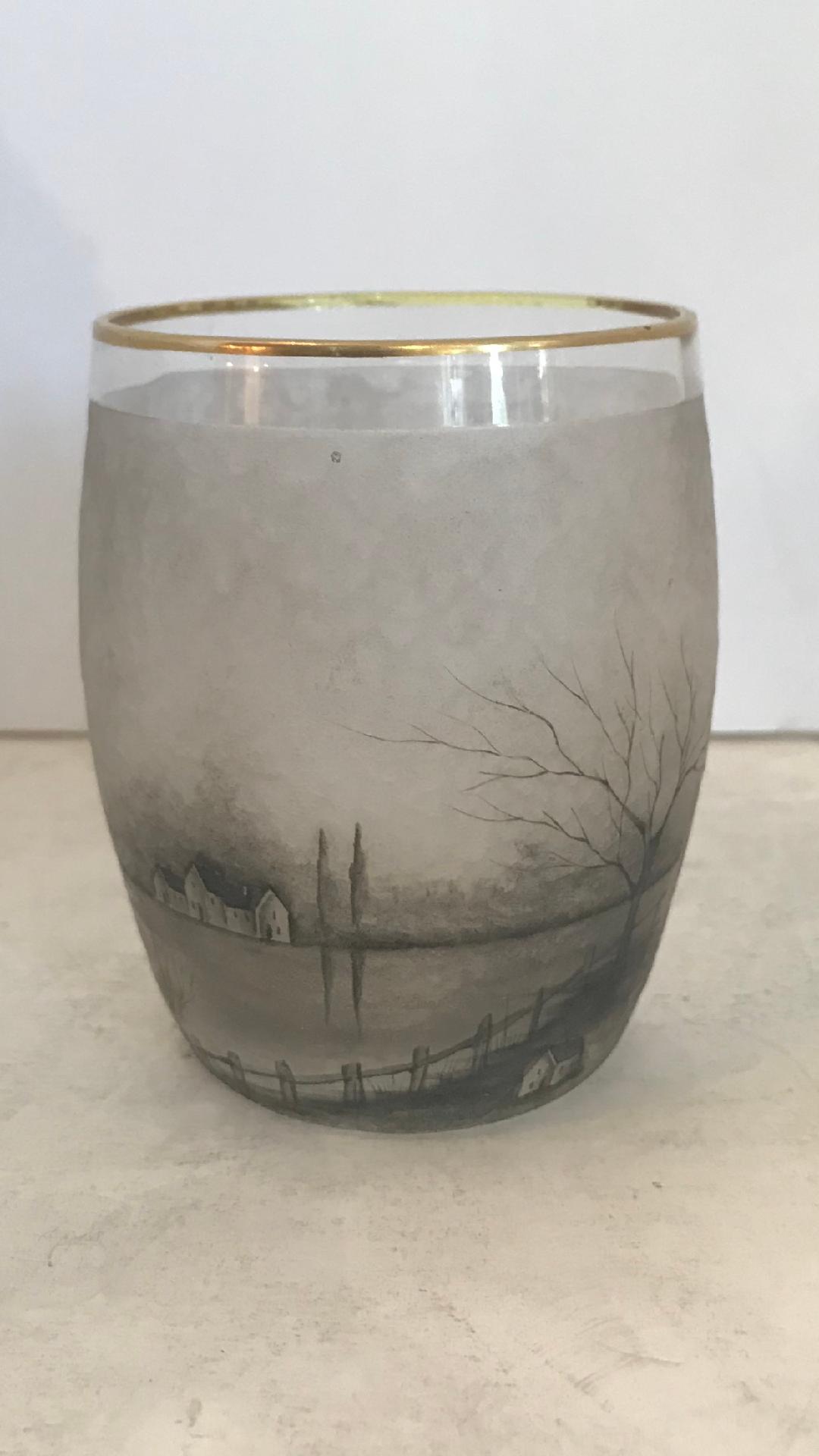 vintage daum nancy france hand painted enamel art glasse vase hight 3 inches by 2 and a half inches wide
signed art glass vase by galle france hight 9 inches by 3 and a half inches wide
blue color art glass by loetz hight 8 and half inches by 4 inches high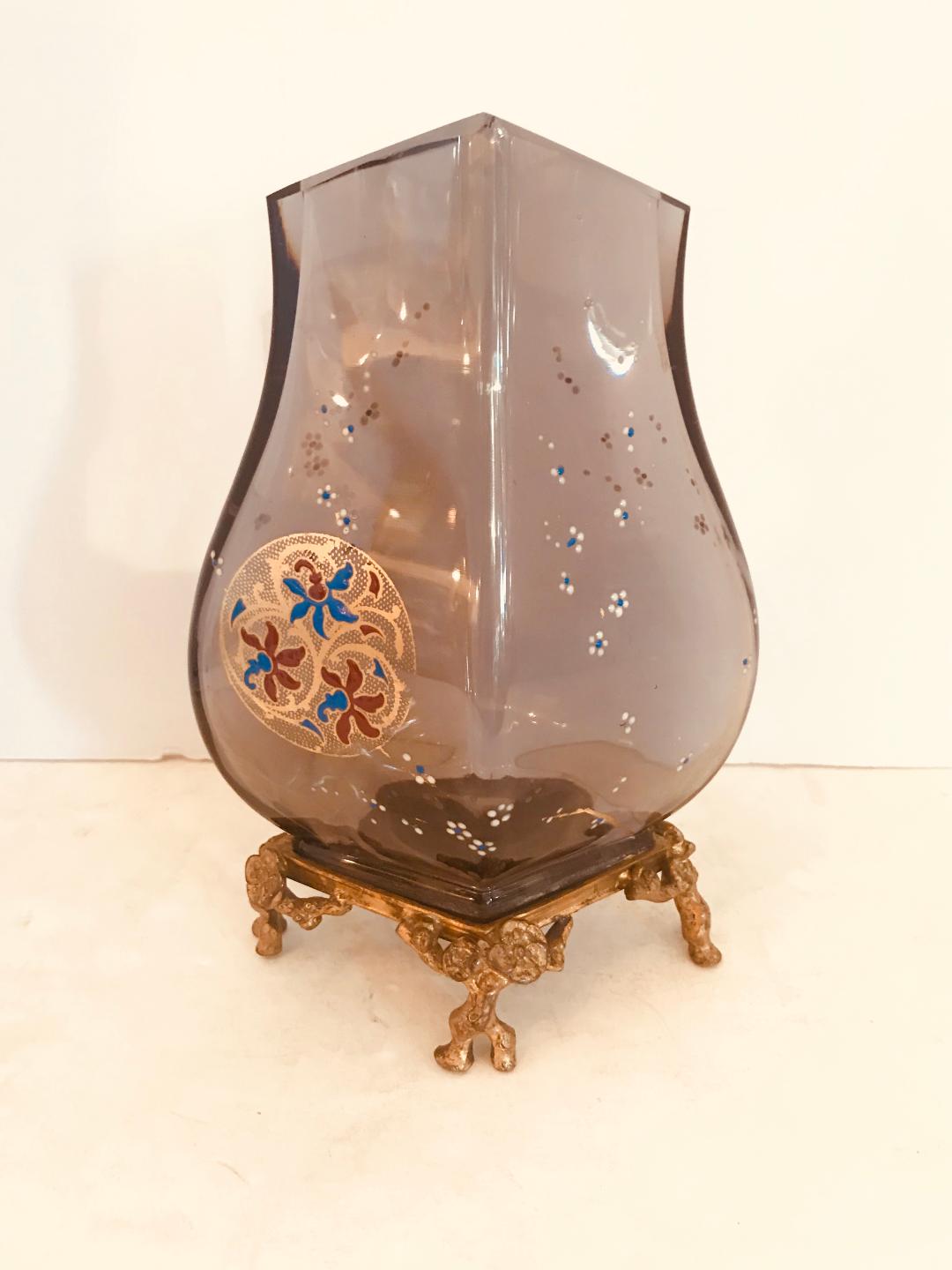 possibly baccarat enameld art glass vase on chinoisrie bronze base hight 8 inches by 5 and a haf wide
vintage art glasse vase by galle 15 inches high by 5 inches wide
enameld art glasse vase by legras hight 12 inches by 5 inches wide
art glasse center pice by legras 9 inches wide by 4 inches dep by 4 inches tall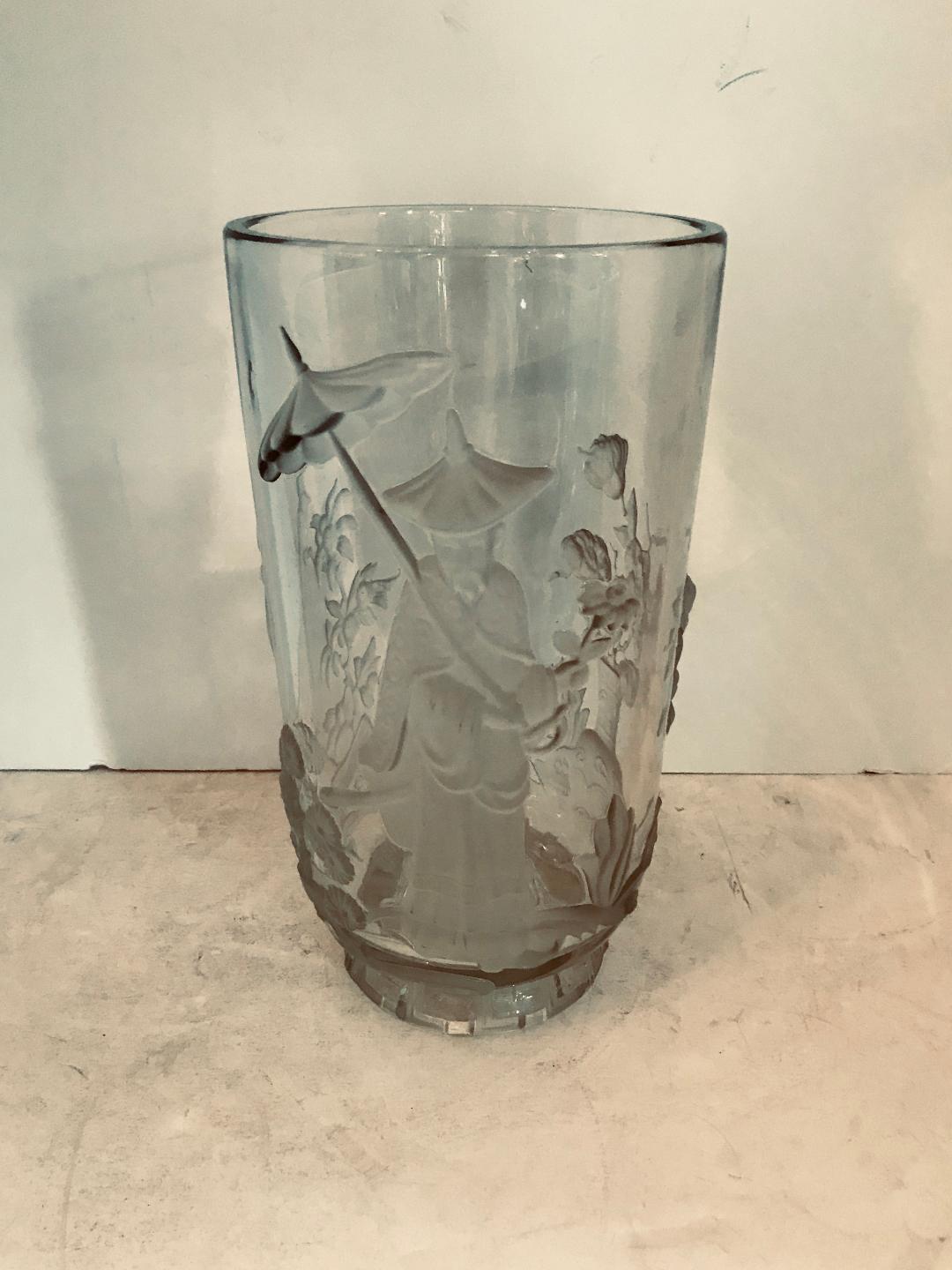 vintage art glasse by verlys in chinoiseie designe 10 inches high by 5 inches wide
pair of hand painted and enameld moser vases with high gold gilding hight 10 inches by 7 inches wide
set of foure baccarat cut crystal and gold gilded vanity set tallest bottel 8 inches tall by 4 inches wide